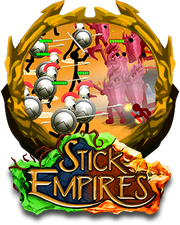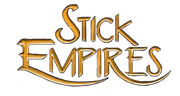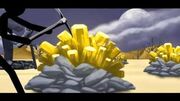 Stick Empires is a game developed by members of Stickpage and the original creators of Stick War. The goal of the game is to conquer another player by destroying their statue with an army of nine units. Although free play is available, gold membership can be purchased to allow the player to access the Elemental and Chaos Empire and a monthly addition of empire coins so the player can unlock new gear from the armory.
Montage Competition
Edit
There was a montage competition, in which 1st place won $1000 real life money, 2nd place - $600, 3rd - $300, 4th and 5th - 2 Year Membership, and the rest - 6th-10th places - 6 Month Membership.
External links
Edit
Ad blocker interference detected!
Wikia is a free-to-use site that makes money from advertising. We have a modified experience for viewers using ad blockers

Wikia is not accessible if you've made further modifications. Remove the custom ad blocker rule(s) and the page will load as expected.